Here we will simply place the evidence before you and let you decide for yourself.
Demographics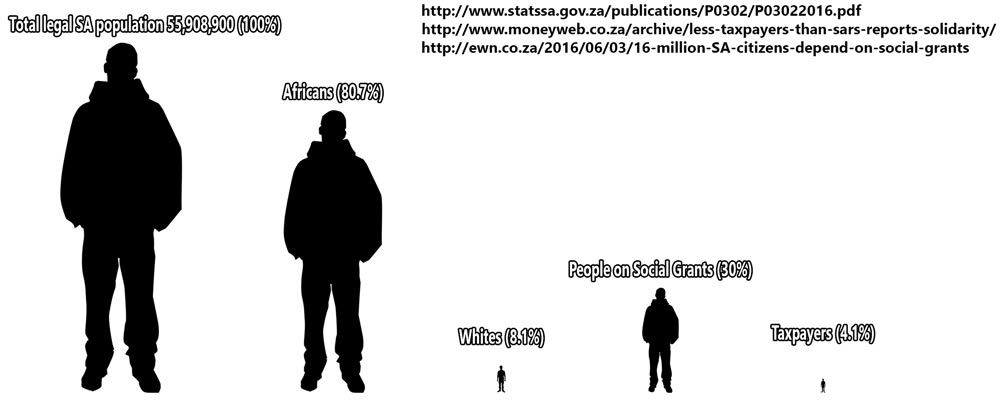 An excerpt from an article concerning protest action.
Police figures show that between November [2013] and January [2014], 2947  service delivery protests took place across the country, most of them in KwaZulu-Natal, Gauteng and the Western Cape. In contrast, between January 2009 and August 2012, 3258 protests took place.The protests, the police figures show, are also becoming increasingly violent. In all provinces except the Western Cape, significantly more violent protests took place in January than in the previous two months.November saw 115 violent protests take place across the country, but by January, the number had risen to 180.

http://www.news24.com/Archives/City-Press/Zuma-sidesteps-flames-20150429
A Suidlander map of confirmed protest action since May 2016
"They told us the plan: Organize patrols. Block the enemy. Block all intersections, so that anyone trying to escape will be stopped and killed. So that is what happened. After we left the meeting, we went to a place where many people would pass, and we stopped them. Some of them managed to run away. Some were stopped by others because there were roadblocks everywhere." – Elie Ngarambe, participant in the Rwandan Genocide of 1994 that killed over 800,000 people.
Three examples out of thousands: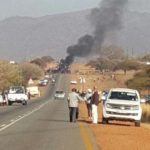 LIMPOPO – The R37 road between Polokwane and Lebowakgomo has been reopened after members of the Thogwaneng community blocked the road on Thursday morning. "The R37 road is open and traffic is flowing as normal. The reason for the protest is still not clear," says police spokesperson, Col Ronel Otto. Motorists [sic] were earlier [sic] cautioned to use alternative routes after vehicles were damaged due to the protest. Public order police members were on the scene to monitor the situation.
http://reviewonline.co.za/165872/r37-road-between-lebowakgomo-and-polokwane-blocked-by-protesters/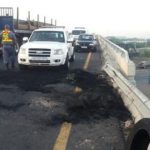 DURBAN – Protests closed two of Durban's key highways during peak rush hour traffic on Monday morning. Police spokesman Major Shooz Magudulela said that protests closed of Durban's N2 near the Lamontville township while another protest closed off the M19 highway near Reservoir Hills. Magudulela said that at the M19 protest about 300 people from the informal settlement started gathering from about 2.30am and blocked the road with burning tyres and rocks. He said police used stun grenades and rubber bullets to disperse the protesters and that by mid-morning on Monday the highway was still closed with motorists being diverted to use alternative routes. "The reason for the protest is unknown at this stage. No arrests have been made and no injuries were reported," he said.
http://www.iol.co.za/news/crime-courts/two-injured-in-durban-protests-2022161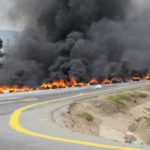 CAPE TOWN – Western Cape traffic department says the N2 near Knysna is now open to traffic. It was earlier reported that residents from Nekkies were demonstrating, but the reason for the protest is unclear. Police responded to the protest which had forced the road closure. Resident burned tyres on the roadway, forcing traffic to turn around. Motorists were urged to use alternative routes. Provincial traffic chief Kenny Africa says the roadway was opened for traffic a short while ago. "The crowds have dispersed but there is still a large presence of traffic and police officers in the vicinity, but otherwise everything is back to normal."
http://ewn.co.za/2016/04/13/N2-near-Knysna-closed-off-due-to-protests
"We find that relative economic deprivation within populations (i.e. inequality) had a strong and consistent impact on the propensity to start civil wars."
– Baten J, Mumme C. Does inequality lead to civil wars? A global long term study using anthropometric indicators (1816 – 1999). European Journal of Political Economy. 2013; 32: 56-79.
An unnerving speech by Institute of Race Relations' Doctor Frans Cronje